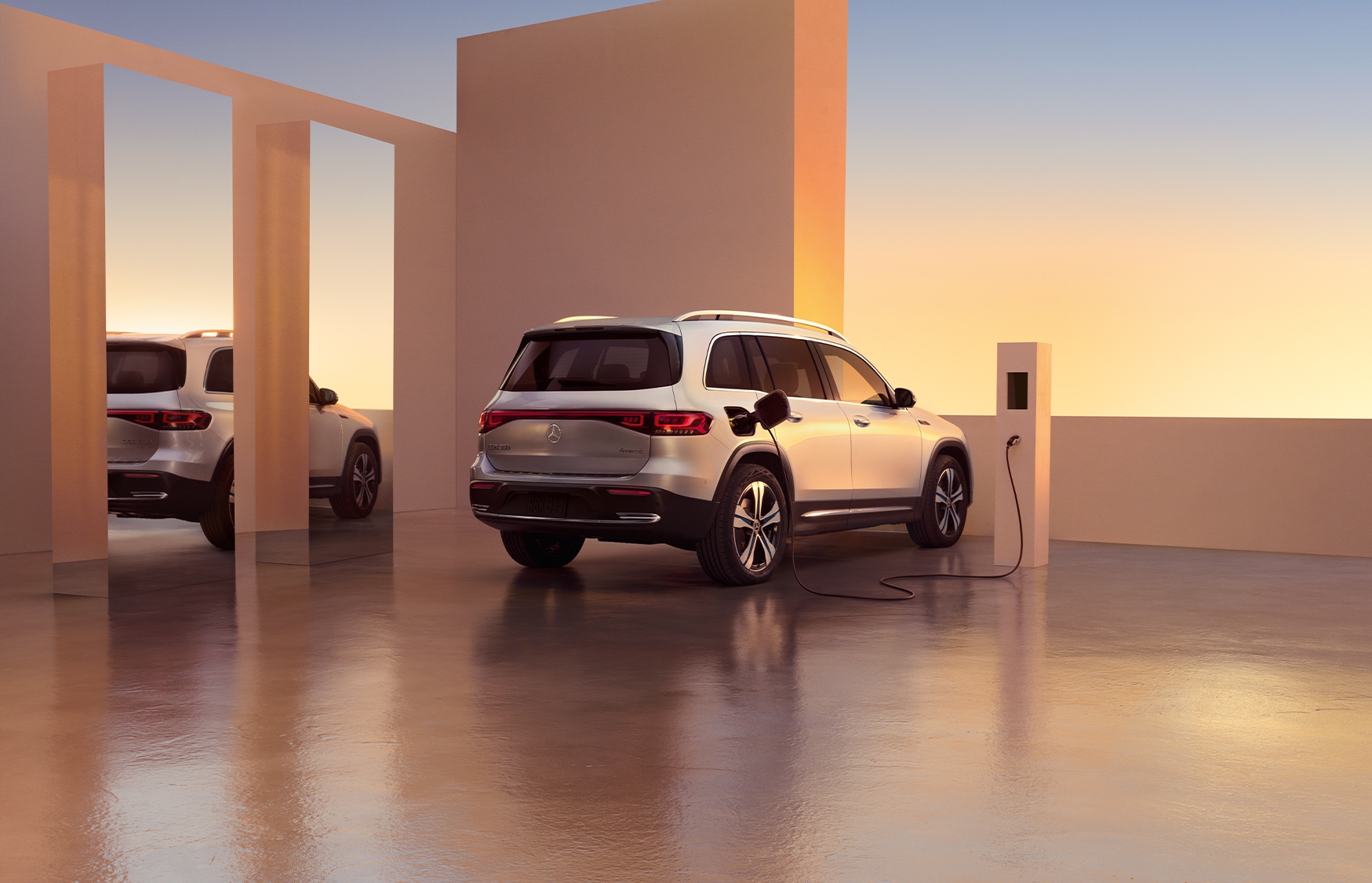 Anxious to get your hands on the Mercedes-Benz EQB? This fully electric luxury SUV is sleek, sophisticated, and impossibly efficient. We're diving into the ins and outs of the electric vehicle at Mercedes-Benz of Annapolis.
Mercedes-Benz EQB Battery Details
The Mercedes-Benz EQB is powered by an advanced 70.5-kWh EV battery. The multi-cell high-voltage battery is located under the cabin floor, which lowers the vehicle's center of gravity, giving you better handling.
Notable Electric Range
In all, the Mercedes-Benz EQB delivers a whopping 243-mile electric range under ideal driving conditions.
Charging the Mercedes-Benz EQB
There are many options to charge your Mercedes-Benz EQB. You can utilize a standard 110-volt household outlet for Level 1 charging or a 240-volt home installation for Level 2 charging. You can also charge at a compatible Level 3 DC fast-charging public station.
With Level 2 charging, you can add approximately 20 miles of range per hour. Level 3 fast charging lets you conveniently replenish your battery up to 80 percent in just 30 minutes.
Convenient Charging Features
The convenient Mercedes me Charge feature works with your car's navigation system to help you easily find the nearest place to charge, and you can seamlessly pay through this feature too. You also have access to the nation's largest charging network and every new Mercedes-Benz purchase includes two years of complimentary 30-minute charging sessions at Electrify America DCFC stations.
Premium Performance
Even with this EV's notable efficiency, it also boasts premium performance. It uses dual front and rear electric motors with a 168-kWh total output. It generates up to 225 horsepower and 288 lb-ft of torque, as well as an impressive 0-60 time.
Want to learn more about the Mercedes-Benz EQB? Visit our Annapolis Mercedes-Benz dealership to take it for a spin today!