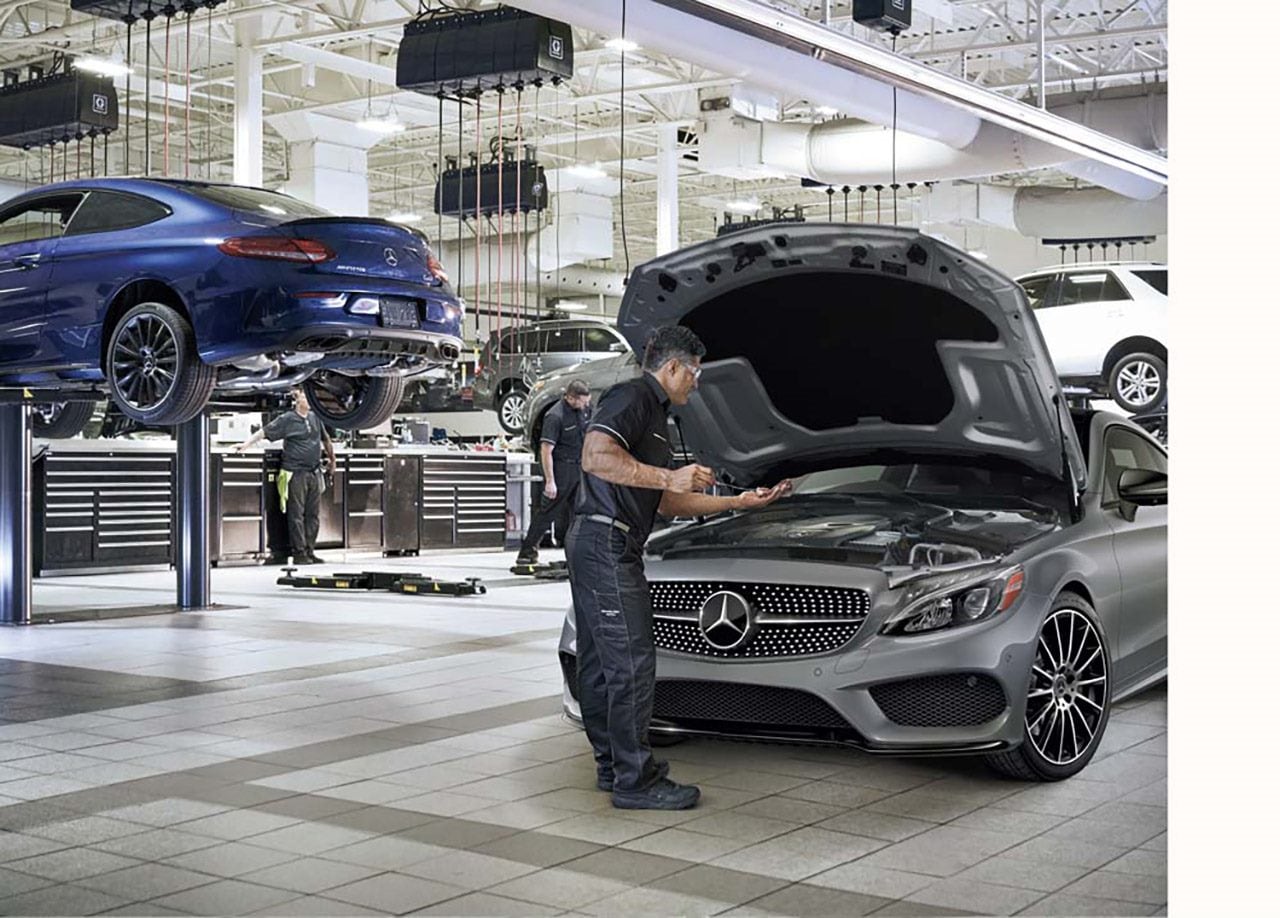 If you're the lucky owner of a Mercedes-Benz coupe, sedan, or SUV, you want to keep it in the same condition as the day you first purchased it. Like many car owners, you're probably wondering how often it needs to be serviced.
You may find a variety of conflicting information on this topic, but leave it to the experts at our Mercedes-Benz service center to take care of your service needs. Here is an overview of how often car service should be conducted.
Manufacturer Recommendations
The first thing you should do when researching how often your car should be serviced is to look in the vehicle's owner manual. It outlines a factory-recommended maintenance schedule that should be followed.
Also, if you drive a new Mercedes-Benz car, it likely has an in-vehicle maintenance reminder system. These advanced systems take a number of vehicle operating conditions into account and provide you with a reminder on the dash when it is time for service.
It can remind you of the following services:
Fluid level check
Oil change
Component inspections
Even if your in-vehicle maintenance reminder system does not say so, we recommend getting an oil change at least once per year.
Signs You Need Mercedes-Benz Service
If your vehicle does not have an in-vehicle maintenance reminder system, there are certain signs that indicate that your car is in need of service:
Illuminated check engine light
Smoke coming from under the hood
Excessive smoke in the exhaust
Transmission issues
Fluid leaks
Unusual noises while driving
Engine shaking
When it is time for Mercedes-Benz service, contact the experts here at Mercedes-Benz of Annapolis.