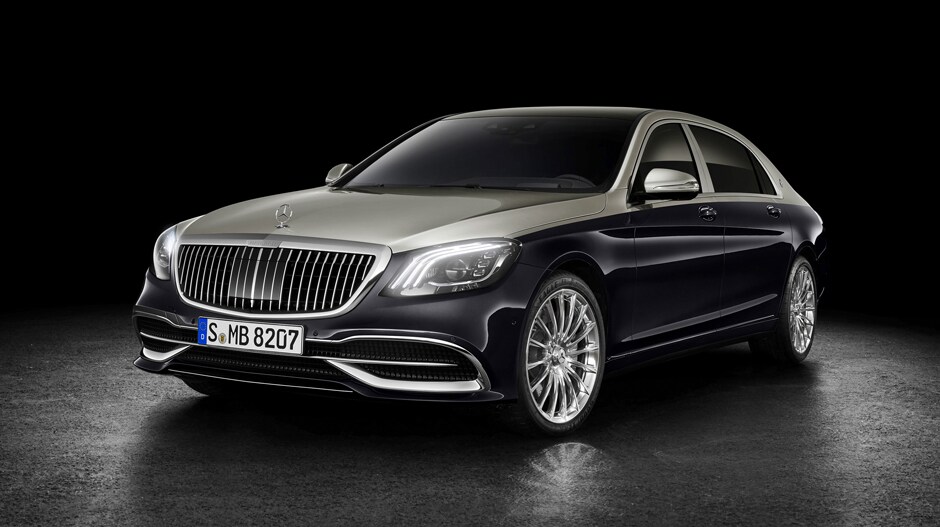 Here at Mercedes-Benz of Annapolis, we know that it may seem like we just received the new 2018 Mercedes-Benz models on our lot, but Mercedes-Benz is an automaker that works quickly. The engineers and designers are hard at work on the highly-anticipated 2019 models, and we got a chance to get a look at the 2019 Mercedes-Maybach S-Class. This ultra-luxury sedan is one of the most exclusive vehicles made by the automaker, and the upcoming model will amp up the luxury even further.
The Mercedes-Maybach S-Class differentiates itself from the standard 2018 Mercedes-Benz S-Class first in terms of its size. The Maybach version adds over 10 inches of both length and wheelbase, giving passengers an additional level of comfort. The upcoming 2019 model will be even more visually impressive, with its pinstripe suit-inspired grille, two-tone exterior paint color, and optional double clear coat. The spacious interior will boast massaging and reclining Executive rear seats, individual power seats with calf rest and optional folding tables, rear refrigerator box, panorama roof, and optional silver handcrafted champagne flutes.
Looking under the hood, the 2019 Mercedes-Maybach S-Class will be one of the fastest sedans on the market. There will be two available engines, with the massive 6.0-liter V12 biturbo engine leading the way. This beast has an output of 621 horsepower and 738 lb-ft of torque, and zooms from zero to 60 in 4.6 seconds. Safety is also of prime concern, and the sedan will include Active Distance Assist, Active Steering Assist, Active Speed Limit Assist, and Route-Based Speed Adaptation.
Be on the lookout for more information about this new Mercedes-Benz model. Until then, visit our dealership to see the current models in our showroom!