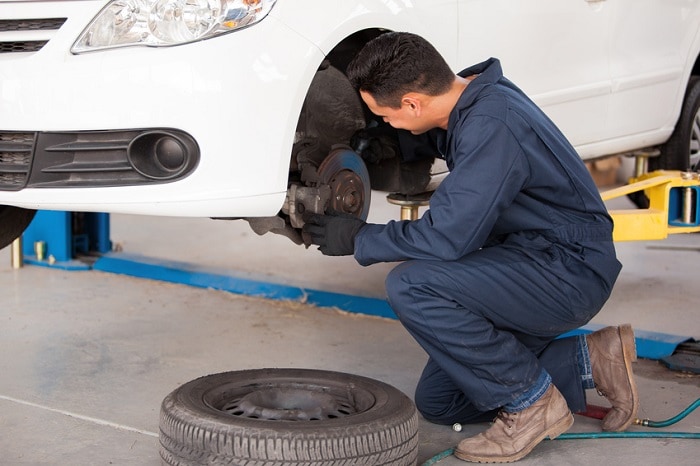 Whether you drive a new Mercedes-Benz SUV, a luxury sedan, or a stylish coupe, having functioning brakes is of the utmost concern, both for safety and performance. While everybody is caught up in the hoopla surrounding the release of the hot new 2019 lineup of Mercedes-Benz vehicles, we're focused on National Brake Safety Awareness Month here at Mercedes-Benz of Annapolis. Throughout the month of August, we'll be offering special deals on brake inspections and brake service to keep you safe on the Annapolis, MD roads.
National Brake Safety Awareness Month is sponsored by the Motorist Assurance Program, which is the country's leading consumer auto service non-profit. The professionals at their group encourage drivers to stop by their local participating Mercedes-Benz service center for a brake inspection. Many drivers forget to get brake checks performed periodically, even though brakes are one of the most essential aspects of vehicle operation. Our certified technicians recommend getting a brake inspection at least once per year, though if you're noticing even the slightest signs of trouble, it's best to get those checked out immediately.
Another major component of National Brake Safety Awareness month is educating drivers about how their vehicle's brake systems work. When performing an inspection, our technicians will check every part of the brake system, including the pads, rotors, calipers, hoses, and much more. When you press down on your brake pedal, that action tells the cylinders to supply brake fluid to the calipers so they can power your brake pads. Pressure from the brake pads is applied to the rotors, which stop the car by using friction.
Stop in to our Mercedes-Benz service center for brake service specials throughout the month of August.