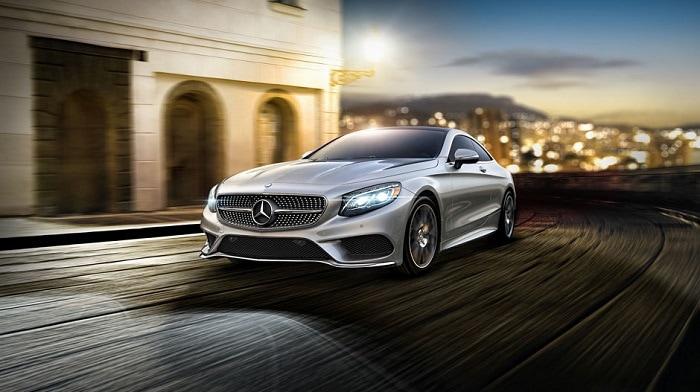 We've all been in a situation where we're required to parallel park in a tight space in a busy city like Severna Park, MD, Annapolis, MD, or even worse, Baltimore, MD. There are few things that are more stressful than being unable to parallel park while a line of cars forms behind you honking their horns. Even perpendicular parking can be stressful sometimes, especially when you're in a crowded store parking lot and there are a lot of pedestrians around. Luckily, Mercedes-Benz took the stress out of parking with the Active Park Assist system, which essentially parks your car on its own. This convenient feature is available in nearly all new 2017 Mercedes-Benz cars here at Mercedes-Benz of Annapolis.
A part of the larger Mercedes-Benz Intelligent Drive suite of self-driving features, Active Park Assist is an automated system that scans for suitable parking spaces and steers the driver's vehicle into it automatically. In order for the system to work, you simply need to pull up next to the spot, put the car in reverse, and let the system take over the steering from you. You can still control the accelerator and brakes so that the speed at which you park is still in your control.
This feature is available in a variety of different Mercedes-Benz vehicles, such as the 2017 Mercedes-Benz S 550. When your vehicle's speed drops below about 20 miles per hour, Active Parking Assist will display a "P" and an arrow in the instrument cluster to indicate when it has found a suitable parking space. Then it's up to the driver to put the car into reverse, confirming the parking suggestion. Active Parking Assist will also independently maneuver the car out of the parallel or perpendicular parking spot.