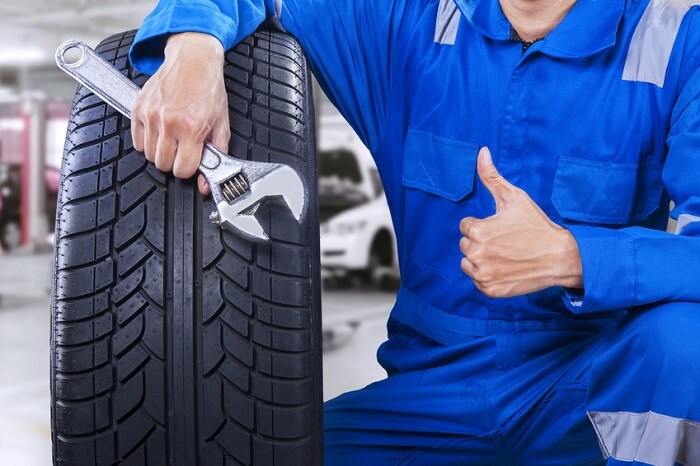 As the part of the car that connects the rest of the vehicle to the road, tires are vital. There are a lot of things that can go wrong with tires, however, including flat tires, improperly inflated tires, and improperly aligned tires, which means you should get them checked by a reliable mechanic at least twice per year. Here at our Mercedes-Benz service center, our team of expert mechanics is ready to get your car's tires back into top condition.
The first thing that we'll take a look at in your tire inspection is the inflation. Changes in the weather in the Pasadena, MD area can cause tires to become either underinflated or overinflated. Improperly inflated tires can lead to decreased fuel-efficiency, decreased performance, and increased chance of getting a flat tire. If your tires do not have the proper amount of air in them, we will ensure that they do.
Next, we'll check the treads of your tires to make sure they are not worn down to the point of needing replacement or repair. Over time, tires wear and tread level decreases, which also leads to decreased performance and grip on the road. Eventually, tread issues can cause safety hazards. If necessary, we will replace your tires with new ones from our Mercedes-Benz tire center near Crofton, MD.
Finally, our mechanics will check the alignment of your tires. A wheel alignment refers to an adjustment of a vehicle's suspension, which is the system that connects the vehicle to its wheels. Properly aligning the wheels involves adjusting the angles of the tires, which affect how they make contact with the road.
To get your car's tires replaced or fixed, simply schedule an appointment with our Mercedes-Benz service center.