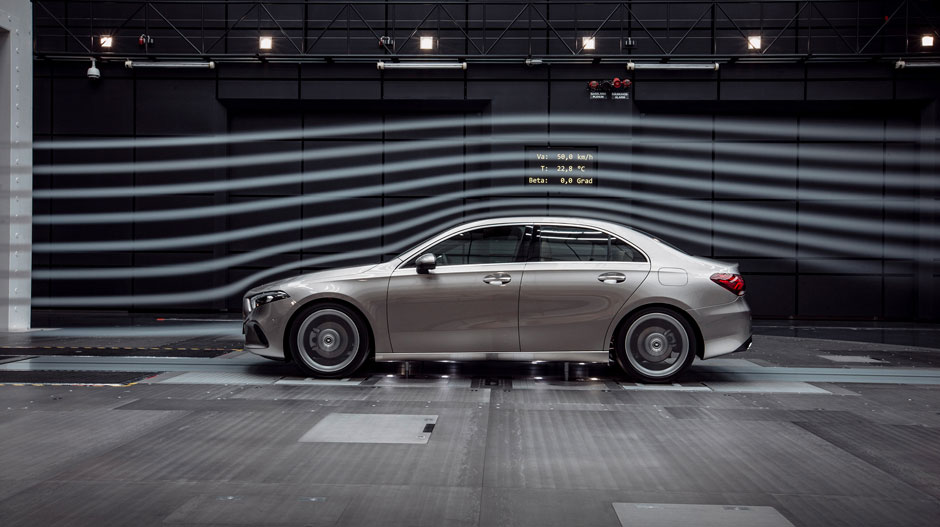 Drivers near Odenton, MD are about to experience a revolution in vehicle intelligence. The engineers at Mercedes-Benz have been hard at work on a brand new vehicle known as the 2019 Mercedes-Benz A-Class, and here at Mercedes-Benz of Annapolis, we were able to get an exclusive glimpse of this exciting new sedan. Look for it to debut in Brooklyn in July and soon after hit our lot.
The first that drivers are sure to notice about this new Mercedes-Benz car is its refined and stylish exterior. The upcoming 2019 Mercedes-Benz A-Class will be a four-door, five-passenger sedan that is simultaneously compact, muscular, smooth, and athletic. You'll find a long low hood, pronounced shoulders, bold contours, and an assertive stance on the attractive exterior.
The luxury continues on the interior, which boasts an array of comfort and high-tech features. Drivers and passengers are treated to a panoramic roof, ambient lighting with 64 colors, and a stunning modern design. At the center of it all is the dashboard which dispenses with tradition to deliver a continuous surface from driver to passenger windows, while the media displays float above.
Of course, because the upcoming Mercedes-Benz A-Class is manufactured by Mercedes-Benz, you can expect the latest in technological innovation. For starters, you'll find the completely new Mercedes-Benz User Experience System with Voice Control, which is based on artificial intelligence. Additionally, you'll find the 7-inch digital instrument cluster and 7-inch touchscreen multimedia display, allowing you to access all your favorite music and apps.
While we're not expecting the new Mercedes-Benz A-Class to hit our lot this month, keep your eyes peeled to our website for the latest updates. Or give us a call at (443) 333-4399 to schedule a test drive in advance.