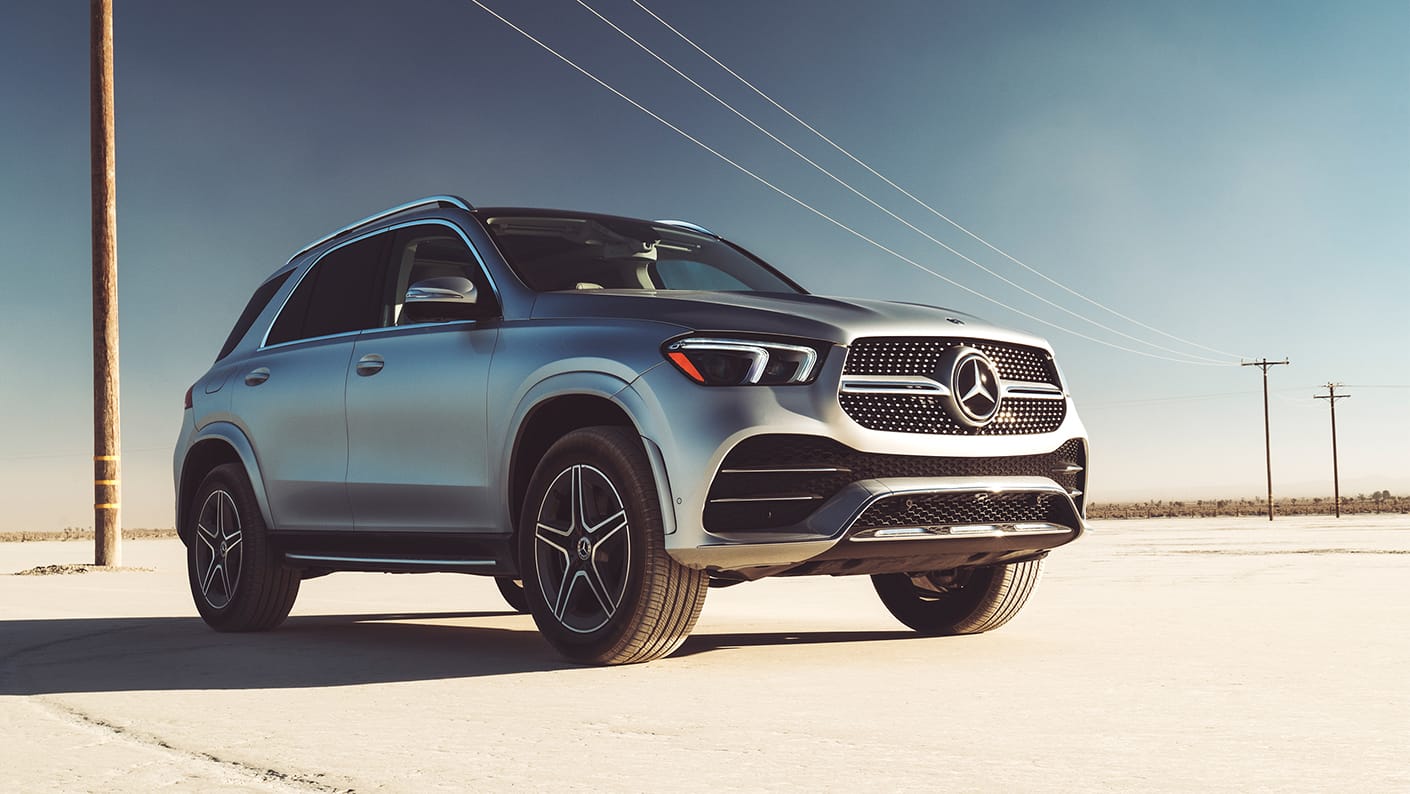 The wait is over—the 2020 Mercedes-Benz GLE has arrived here at Mercedes-Benz of Annapolis. Ever since this groundbreaking SUV was first announced, our dealers have been eagerly anticipating it, and now that we've had some time behind the wheel, we can safely say that it exceeds all expectations. Seamlessly blending innovative technology, high-end luxury, and eye-catching style, the 2020 Mercedes-Benz GLE is destined to be a classic.
Compared to last year's Mercedes-Benz GLE, the new version is roomier, with a three-inch longer wheelbase. It's also more agile and aerodynamic, and its style is sure to elicit plenty of compliments. Also new for this year is a third-row seating option, which ups the Mercedes-Benz GLE to a family-friendly seven seater. When it comes to innovation, the Mercedes-Benz User Experience is high-tech with a human side. Drivers simply need to speak naturally, and the system learns, listens, and helps by controlling features or finding destinations. The available Interior Assistant will even respond as you reach or gesture.
In the cabin, passengers and drivers are treated to an easy-to-use touchscreen in this new Mercedes-Benz SUV. The 12.3-inch touchscreen, console touchpad, and steering-wheel Touch Controls give you input choice beyond your voice. The navigation system's augmented reality option shows live video of where to turn. New safety technology spots a traffic jam ahead, slows the car gracefully, and negotiates it hands-free, up to 37 miles per hour.
Adding to the overall luxury of the cabin is the new ENERGIZING Comfort network. Rejuvenate your body and spirit as you drive by adjusting the seat heating, ventilation, ambient lighting, and sound on the intuitive system.
Learn more about the new Mercedes-Benz GLE here at Mercedes-Benz of Annapolis as soon as today!