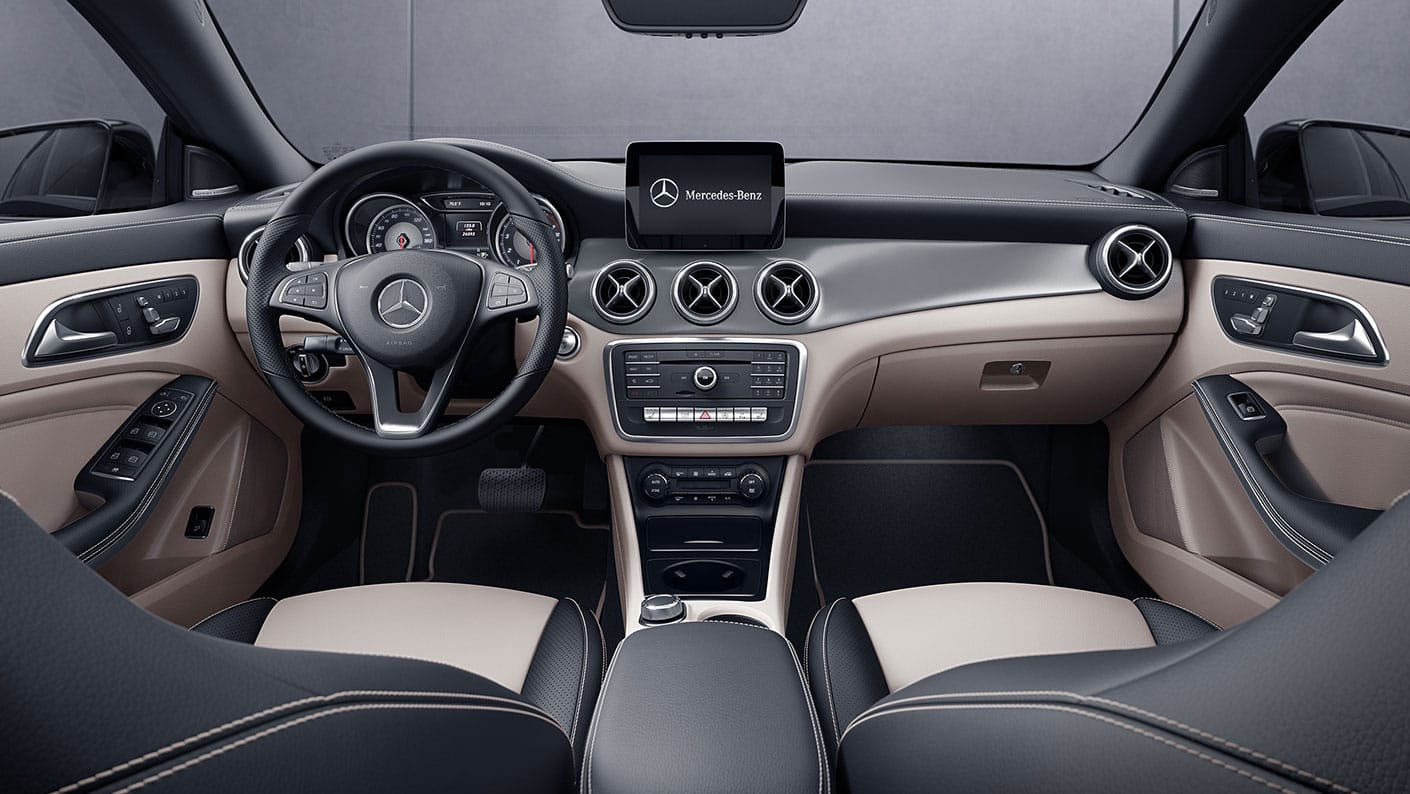 When it comes to luxury sedans, here at our Mercedes-Benz dealership serving Laurel, MD, we carry some of the best vehicles on the market. But we also understand that when you're shopping for a high-end car, you're going to want to comparison shop across different automakers. While the 2019 Mercedes-Benz CLA is a top-flight sporty sedan, drivers might want to check out competitors like the 2019 BMW 3 Series. Here is a brief comparison between the two sedans.
In-Cabin Technology
The 2019 Mercedes-Benz CLA is packed to the brim with state-of-the-art technology that is typically reserved for the larger Mercedes-Benz models. The biggest highlight is the MBUX infotainment system, which has the ability to learn and adapt to every use via artificial intelligence. It also boasts innovative augmented reality technology that lets you operate the media display and navigation system with your voice.
On the other hand, the 2019 BMW 3 Series doesn't have any kind of augmented reality system. It does have an infotainment system, but you won't find the 64-color ambient lighting display that the Mercedes-Benz car offers.
Driver-Assist Features
The 2019 Mercedes-Benz CLA includes a long list of driver assist features, including a semi-autonomous driving system that will assist you in numerous situations. The BMW sedan also offers various safety features, but not the Active Lane Change Assist feature found in the Mercedes-Benz vehicle.

Additionally, the Mercedes-Benz CLA also comes with run-flat tires. Should you encounter a flat, you are able to drive 50 miles on it, which is more than enough of a distance to get help. The BMW 23 Series doesn't offer such tires.

Mercedes-Benz of Annapolis
To test out the 2019 Mercedes-Benz CLA for yourself, head over to Mercedes-Benz of Annapolis. We look forward to working with you soon!