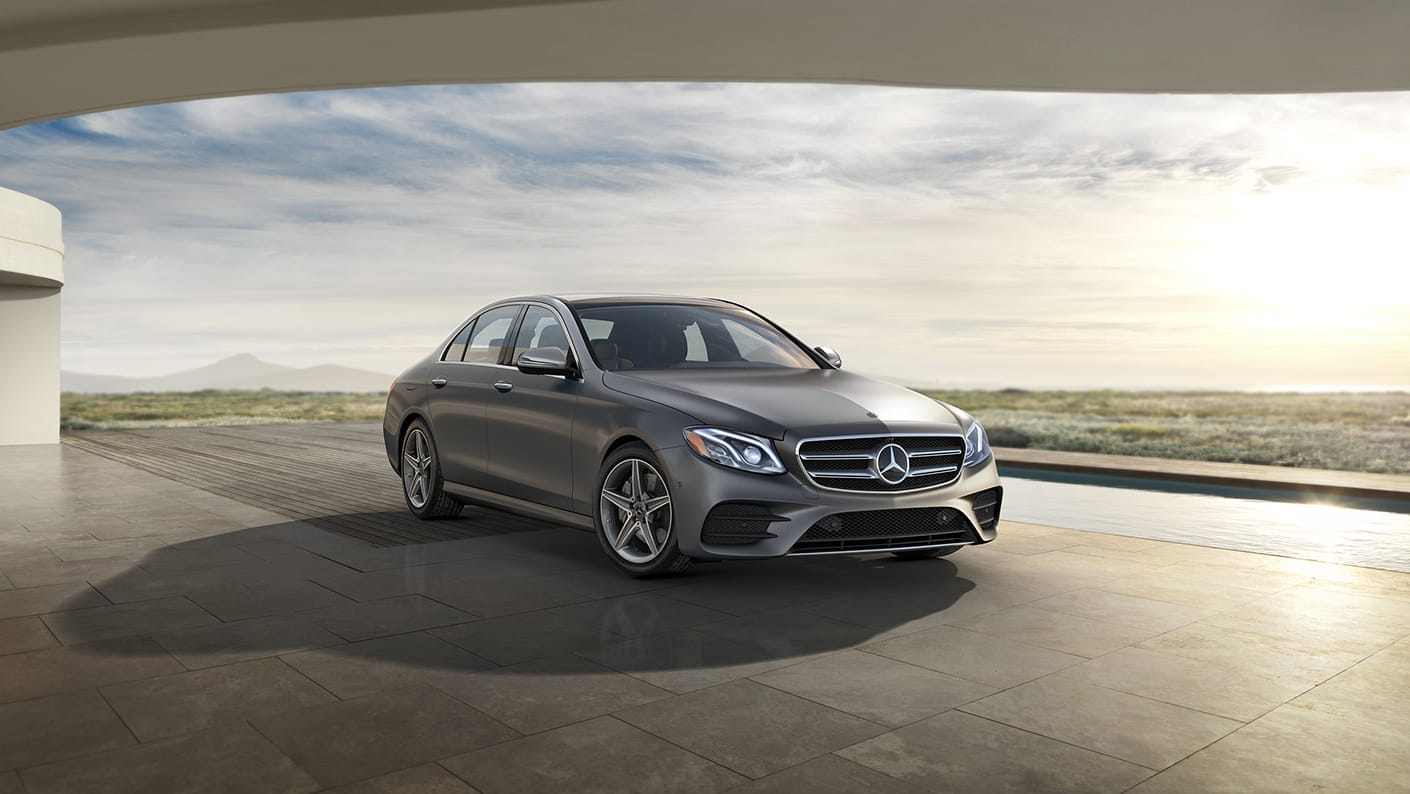 We're slowly raking in a wealth of 2020 Mercedes-Benz models here at Mercedes-Benz of Annapolis. One of the latest to reach our car dealership in Annapolis, MD is the 2020 Mercedes-Benz E-Class. What's new and what stays the same from the previous model year?
Performance wise, the base engine receives more power. The updates 2.0-liter turbocharged inline-four engine churns out 255 horsepower and 273 lb-ft of torque in the 2020 Mercedes-Benz E-Class, which is 14 horsepower more than 2019's version. A nine-speed automatic transmission is still standard equipment in the vehicle, along with the option of rear-wheel drive and 4MATIC® all-wheel drive. There are five trims in total, along with four engine types. From the base 255 horsepower, the Mercedes-Benz E-Class renders a top 603 horsepower in the Mercedes-Benz AMG® 63 S.
The 2020 Mercedes-Benz E-Class for sale near Sverna Park, MD also boasts a range of next-gen technology:
PRE-SAFE® Sound: If the system senses an imminent collision, it emits a "pink noise" via the audio system. This triggers your ears' natural defense against loud noises.
PRE-SAFE® Impulse Side: An industry-first technology, it inflates the front-seat bolster that helps shield you from an impending collision.
Car-to-X: Connecting your vehicle to a central information resource, you'll be sent in-car updates about upcoming driving conditions. It can even report road hazards to fellow drivers with the same technology.
To learn more about the 2020 Mercedes-Benz E-Class for sale, or to experience it firsthand, visit us at Mercedes-Benz of Annapolis as soon as today!