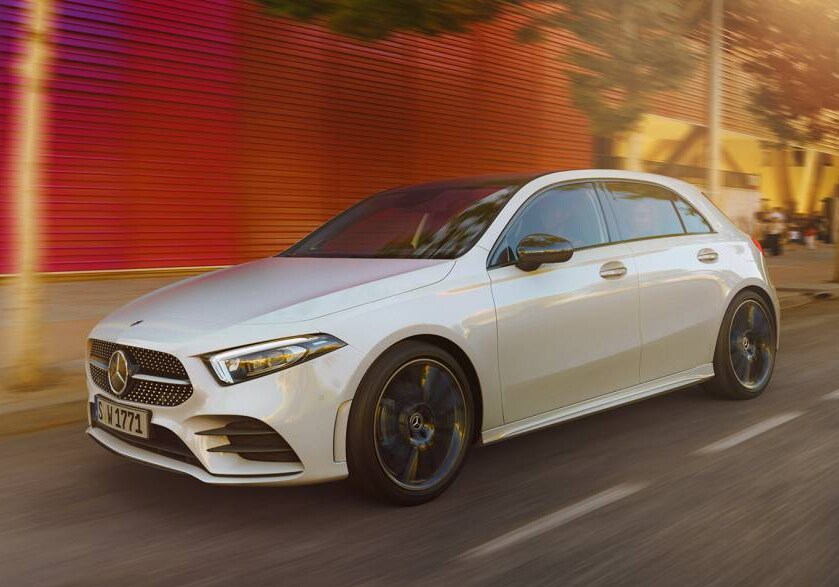 If you're at all familiar with the Mercedes-Benz brand, you'll know that they're not the type of automaker to continue to release the same vehicles year after year with minimal changes or additions. The newest testament to the automaker's commitment to innovation comes in the form of the all-new 2019 Mercedes-Benz A-Class. The Mercedes-Benz A-Class is a line of new Mercedes-Benz sedans and hatchbacks that are designed to get to know you, thanks to a huge variety of stunning tech innovations.
One of the most talked about features of the upcoming 2019 Mercedes-Benz A-Class is MBUX – Mercedes-Benz User Experience. The new revolutionary voice control lets you use your voice to control many vehicle functions, such as radio and climate control. Meanwhile, the new optional heads-up display will project information like navigation, speed limits, or your speed onto the car's windshield. This makes it easier for Annapolis, MD drivers to receive critical information without having to look down and become distracted from the road.
When it comes to connectivity, the 2019 Mercedes-Benz A-Class connects you to everything that matters to you. For instance, the Mercedes me smartphone app lets you access your vehicle from everywhere. By using the app, you can start the engine, lock or unlock the doors, track the vehicle, and more, all from your smartphone. The innovative tech also extends to the safety features, which ensure that you'll be in control in all situations. The Mercedes-Benz Intelligent Drive uses Active Brake Assist with cross-traffic function to warn you in the event of an impending collision and apply the brakes automatically.
To learn more about the upcoming 2019 Mercedes-Benz A-Class, head on over to our dealership, located at 324 Sixth Street.