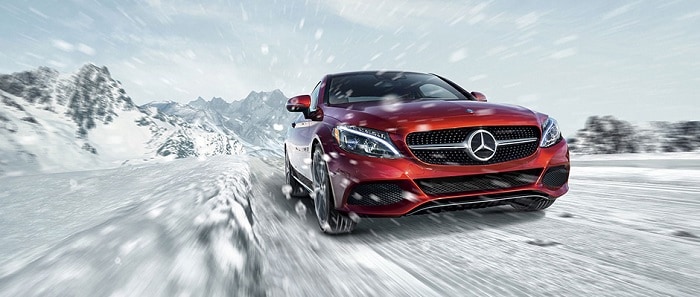 Here in the Annapolis, MD area, winter is just around the corner. While the cold temperatures have already arrived, the snow, slush, and ice that are a regular part of Maryland winters will be here soon enough. How can you ensure that your Mercedes-Benz vehicle is equipped to handle the rough winter climate? The mechanics here at our Mercedes-Benz service center are ready to give your vehicle a winter service checkup. Here are some of the things they'll take a look at.
Tires: While the 4MATIC® all-wheel drive found on some Mercedes-Benz models is enough to defeat the ice and snow when accelerating, winter tires are helpful when you're turning and braking. Winter tires give you a performance and safety advantage, as they can provide improved traction when you're trying to stop and turn on cold pavement, even when there is no snow on the ground. You'll also want to ensure that your tires are properly inflated, because cold weather causes tire pressure to decrease.
Battery: One of the effects of cold weather is to make it more difficult for your car's battery to turn over. A battery that's weak during the warm summer months can turn into a dead battery during the winter. Have our mechanics check out your battery's charge and recharge it or replace it if necessary.
Coolant: Also called antifreeze, coolant is what keeps the engine from freezing at cold temperatures. Before the worst winter weather begins, make sure that your car isn't low on coolant and that there aren't any leaks in the engine that would make the coolant drain out.
For a thorough Mercedes-Benz winter checkup, schedule an appointment with our service center today.