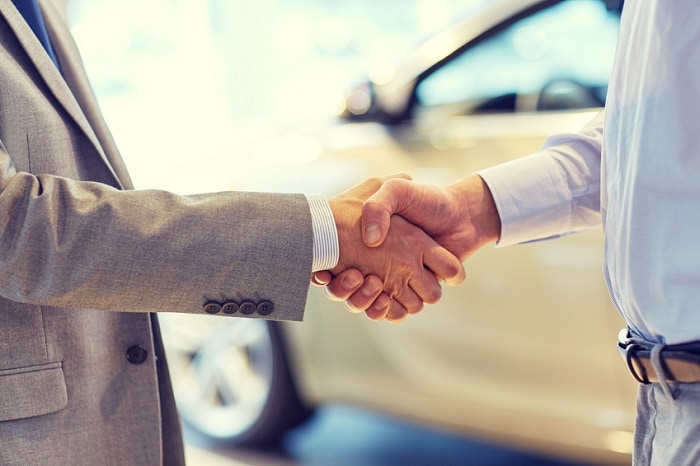 Now that people near Odenton, MD are celebrating the oncoming summer, it's the perfect time to upgrade your ride. Here at Mercedes-Benz of Annapolis, we're holding our own celebration at our dealership at the Memorial Day Sales Event. Whether you're looking for a spacious and family-friendly SUV, an everyday sedan or a hot convertible, we have just the vehicle for you here at our dealership.
While we always have rotating new inventory specials, now is one of the most advantageous times of years to purchase a new vehicle. For instance, the stylish soft-top convertible, the 2018 Mercedes-Benz C-Class C 63 AMG® is a part of this event. This attractive and powerful convertible boasts a monstrous 4.0-liter V8 engine, a parking assist package, heated front seats, a surround view camera, and Sirius™ satellite radio.
If you're shopping for a vehicle that's more efficient for the entire family, you'll want to check out one of the new Mercedes-Benz models that are SUVs. One our most popular is the five-seat 2018 Mercedes-Benz GLA, which is a premium compact SUV with dramatic styling. Already one of the most value-focused vehicles on our lot, the Memorial Day Specials cuts the price even more drastically. An even more luxurious option is the 2018 Mercedes-Benz GLE Coupe, which delivers sport coupe response and driving manners in the body of a genuine SUV.
Finally, we have an extensive range of everyday sporty coupes, ranging from the value-focused 2018 Mercedes-Benz CLA Coupe to the ultra-luxury 2018 Mercedes-AMG GT sports coupe. The Memorial Day Sale is underway now, so if you're looking to for a hot new Mercedes-Benz vehicle, now is the time!