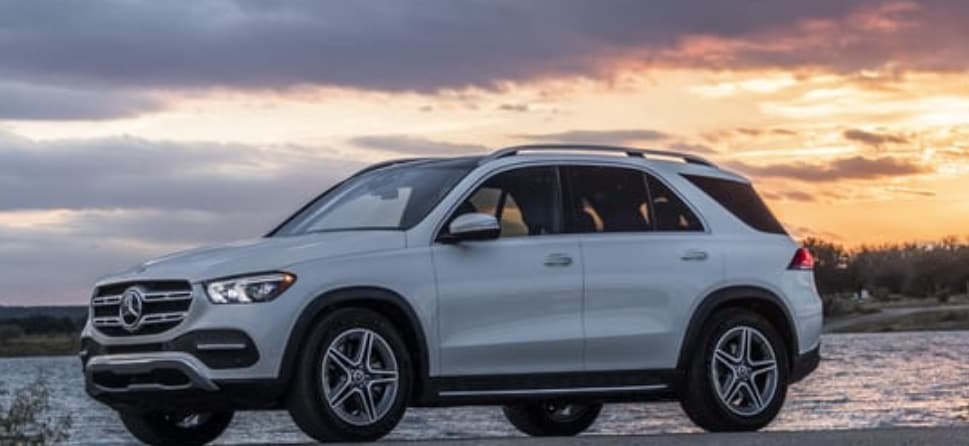 As one of the largest automobile shows in the world, the LA Auto Show is where manufacturers from around go to show off their latest innovations. The LA Auto Show is taking place this week, and one of the vehicles that is receiving the most buzz is the 2020 Mercedes-Benz GLE. Here at our local Mercedes-Benz dealership, our dealers cannot wait for this new Mercedes-Benz SUV to hit our lot.
The 2020 Mercedes-Benz GLE will sit right in the middle of the Mercedes-Benz SUV lineup. The engineers at Mercedes-Benz are already calling this midsize five-seat SUV (an optional third row brings the seating up to seven) the most aerodynamic SUV in its class, with a drag coefficient of 0.29. Compared to previous models of the Mercedes-Benz GLE Series, this upcoming version will be larger, with an increase in wheelbase, leading to increased headroom and legroom.
Another innovation that is the talk of the show is the new E-ACTIVE BODY CONTROL system, which is the world's most intelligent SUV suspension developed by Mercedes-Benz, powered in part by a 48-volt battery. One more advance is in the driver assistance systems. The Active Stop-and-Go Assist enables the SUV to recognize traffic jams at an early stage and support the driver in stop-and-go traffic.
Under the hood, you'll find an available hybrid powertrain good for 362 horsepower and 369 lb-ft of torque. Plug-in hybrid and turbodiesel engines will also be available. Finally, the SUV will be equipped with the Mercedes-Benz User Experience with Voice Control and natural language understanding, as well as a new MBUX Interior Assistant.
To learn more about the 2020 Mercedes-Benz GLE, talk to a dealer here at Mercedes-Benz of Annapolis.