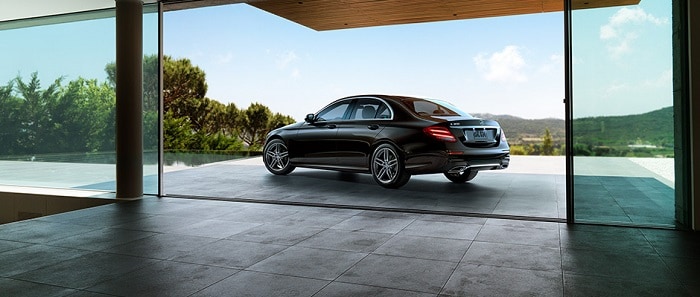 Here in Annapolis, MD, spring is finally beginning to unveil itself. People are completing their spring cleaning, the kids are getting ready for summer, and the plants are in full bloom. One additional popular spring tradition is the road trip. What better way is there to celebrate the oncoming summer than heading away for a weekend with the family? The three-day Memorial Day weekend is fast approaching, and here at Mercedes-Benz of Annapolis, we have a wide variety of Mercedes-Benz vehicles ready to take you on a weekend adventure.
Here in the Annapolis, MD region, we are lucky to have a wide variety of attractions within driving range for a weekend trip. If you're the type of person who likes to explore big cities, then you could head over to Baltimore, to Washington DC, or even to Philadelphia. When you're exploring the city in a vehicle, you're going to want a capable navigation system that can direct you from attraction to attraction. Luckily, the new 2017 Mercedes-Benz E-Class series of sedans is packed with an intuitive and easy-to-use navigation system, as well as a suite of other infotainment features that your family is sure to appreciate.
If urban road trips aren't for you, maybe you're the type who prefers the old fashioned camping trip. Luckily, we have plenty of opportunities for outdoor recreation in Maryland, including places to fish, camp, and hike. For this kind of road trip, you're likely going to want a rugged SUV that's capable of handling off-road trails. The 2017 Mercedes-Benz GLC-Class 4MATIC® SUV is a rugged and luxurious four-wheel-drive SUV that's appropriate for both urban and rural driving.
Head on over to Mercedes-Benz of Annapolis today to test drive a vehicle perfect for your spring road trip.