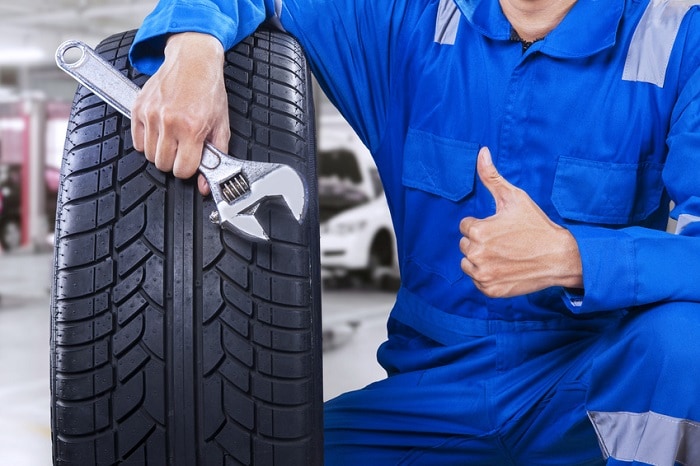 Mercedes-Benz Annapolis is much more than just a large parking lot filled with new and pre-owned Mercedes-Benz vehicles. We understand that owning a car involves much more than just buying it and driving it away, and our dealership intends to be involved throughout the whole life of your vehicle. An essential aspect of vehicle ownership is regular service and making sure that your tires have enough tread. Luckily, here at our dealership, we have a special tire center within our larger Mercedes-Benz service center where we sell a large selection of tires for Mercedes-Benz vehicles.
Having proper tire tread is a vital aspect of vehicle safety. Over time, tires lose their tread, which makes it more difficult for your car to maintain its grip on the road. Besides time, there are other factors that can accelerate the onset of loss of tread, including snow, ice, and road salt, all of which are found here in Annapolis, MD. The last thing you want to do in your Mercedes-Benz is to lose your grip on an icy road, so it's imperative that your tires have adequate tread.
Here at our 324 Sixth Street Mercedes-Benz dealership, our tire center is here to help choose and install the right tires for your specific Mercedes-Benz vehicle. We know that the different types of tires can be confusing, but we can help clarify things. If you plan on taking your Mercedes-Benz SUV off-roading, we'd highly recommend equipping it with all-terrain tires. But for everyday commuters, all-season tires will work just fine throughout the entire year.

If you're looking to get a new set of tires installed on your Mercedes-Benz vehicle, head on over to Mercedes-Benz of Annapolis today.