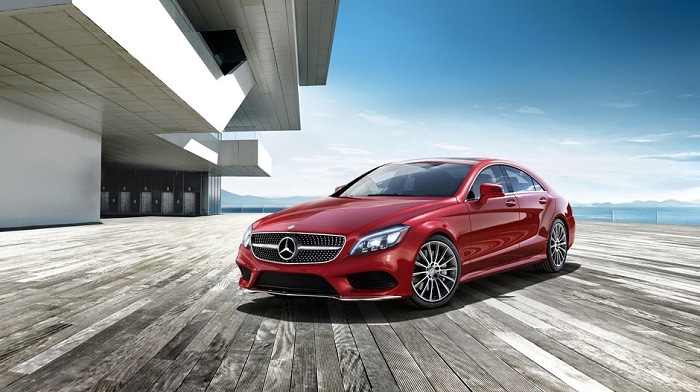 Here at Mercedes-Benz of Annapolis, we know that automobiles are incredibly complicated machines and that not everybody near Odenton, MD knows the ins and outs of each complex vehicle system. However, if you're shopping for a new Mercedes-Benz vehicle here at our dealership, it pays to know the difference between the different types of drivetrains. Every driver who shops at our dealership will have different drivetrain requirements, so our mechanics are happy to explain the different options and help you choose the right type of drivetrain for your specific driving needs.
So what exactly is a drivetrain? It can be defined simply as the collection of components in a vehicle that transfers power from the transmission to the wheels to help it drive forward. Modern vehicles typically contain one of four different drivetrains: all-wheel-drive, four-wheel-drive, front-wheel-drive, and four-wheel-drive. Because most 2017 Mercedes-Benz vehicles in our showroom feature either front-wheel-drive or all-wheel-drive, we'll focus on those for now. Front-wheel-drive refers to when the drivetrain components are housed in the front of the car. If you're the type of driver who drives from your home to work on a well-paved highway every day, front-wheel-drive is sure to be adequate for your needs, and a big advantage is that it delivers better fuel economy than all-wheel-drive does.
However, if you're an adventurous driver who likes to take your 2017 Mercedes-Benz CLS off-roading on the weekends, you're going to want to pick a car with all-wheel-drive. This type of drivetrain distributes power to all four wheels evenly, which makes it ideal for tackling rough terrain as well as easily traversing the icy and snowy roads that can occur regularly in winter here in the Odenton, MD region.
To learn more about drivetrains or to test drive a new Mercedes-Benz vehicle, head on over to 324 Sixth Street in Annapolis, MD today.